The Brief
Chocolate Traders contacted us to update their staff uniforms, their staff clothing was getting a little tired and needed to be better represent the brand. Hospitality aprons with a front pocket and chef's jackets were required for the chocolatier and despatch staff as well as hi vis vests for off-site deliveries and trade shows.
The Result
This customer required a crisp finish and some fine detailed embroidery on the front of the aprons and chef jackets, and screen printing across the front of the t-shirts and back of the hi viz.
To keep the costs down we suggested a one colour & one size screen print that would work well on both garments.
We carefully selected the best garments for our customer, suggesting a modern slimline fit in the t-shirt and a bright pink high viz vest to suit the colour of their brand. Our team colour matched the embroidery to ensure the colours where in keeping with the brand and the customer was confident throughout the process.
We guided the customer on the placement and provided digital proofs before final print.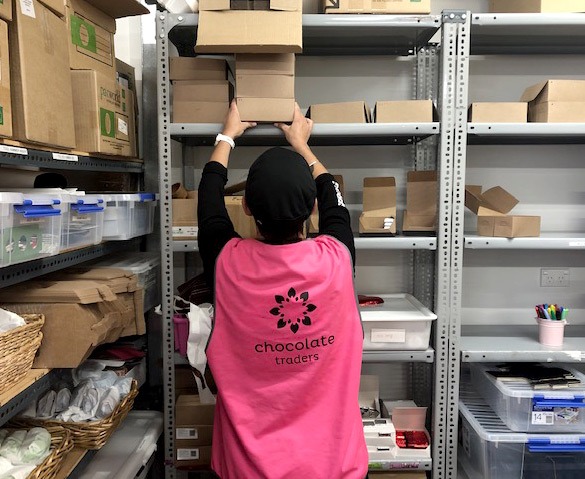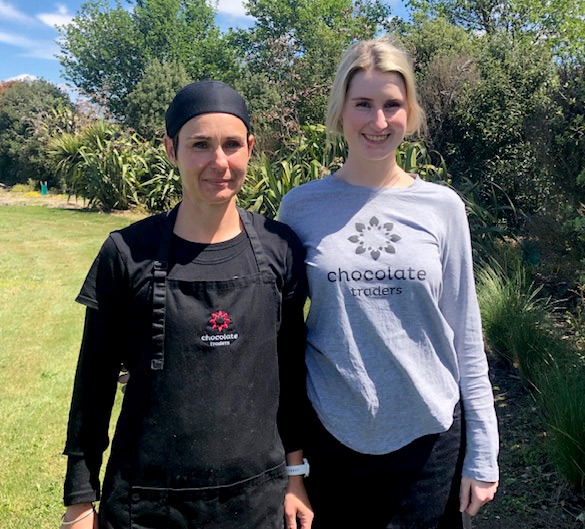 What Our Customer Said
"Working with Southern Monograms was exceptionally easy. The process was very transparent and extremely fast and the service was outstanding. Anthony kept his cool even though we changed our mind on colours & styles making him re-quote a few times.
We chose Southern Monograms because they had everything we needed, Chefs jackets, aprons and the styles of their T-shirts are modern, fit well and have a really nice quality feel, the girls are very proud to wear them. We choose a mix of logo treatments on our clothing, embroidery, and screen printing.
The embroidery on our aprons is to a very high standard and the colours are perfectly on brand. Southern Monograms guided us on the sizing and positioning of our logos on the garments and we are thrilled with the end result.
We can't recommend Southern Monograms enough, and will definitely use them again."
Looking for something similar?
At Southern Monograms we specialise in quality custom clothing for every industry, we can turn your ideas into something that makes you stand out in the crowd. Start the conversation with us today.